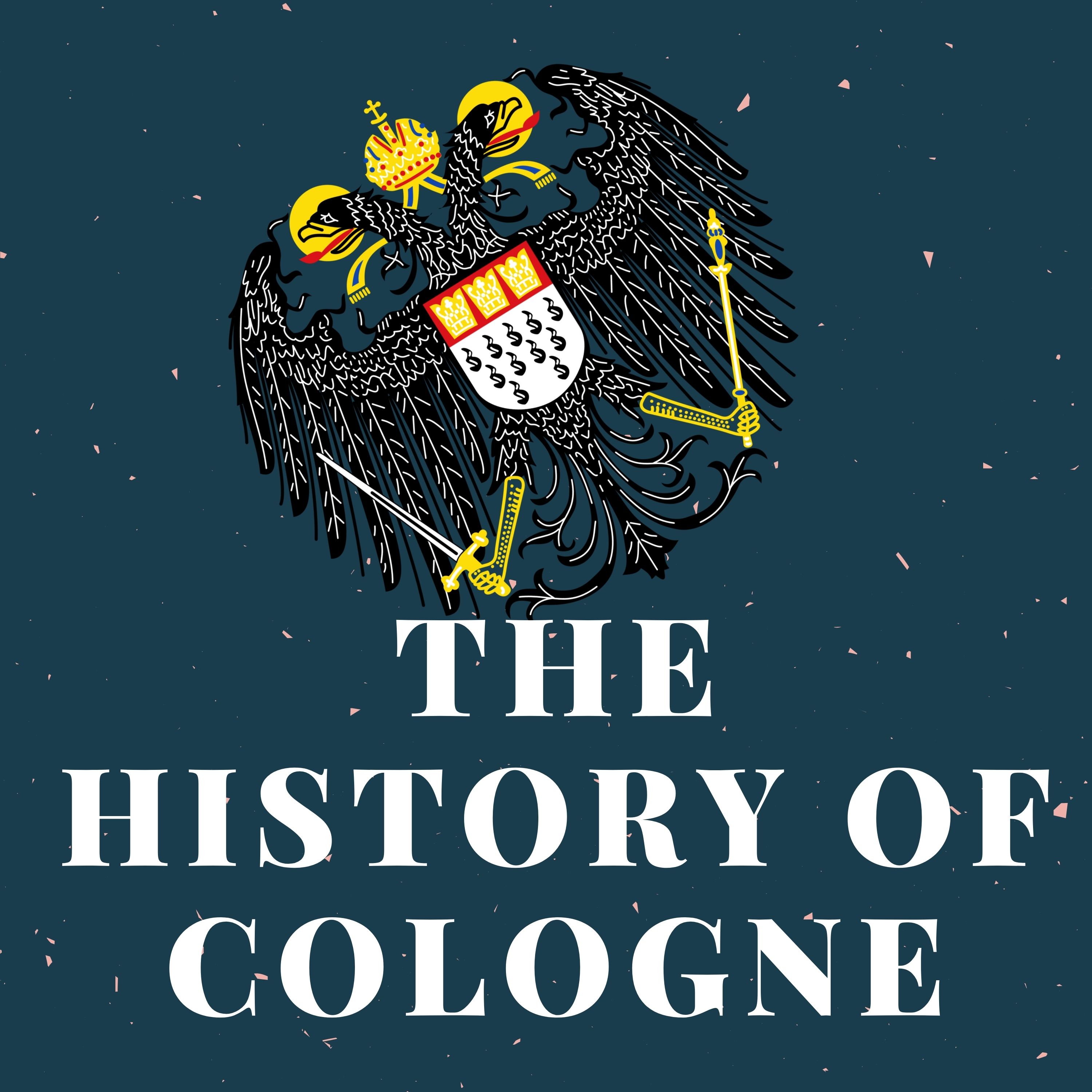 #13 The Crisis of the Third Century – Cologne's Golden Age in Antiquity Draws to a Close
–
The History of Cologne
The Crisis of the Third Century was a period in which the Roman Empire went through many hardships. Foreign invasions into the Roman territory on many fronts, endless civil wars of rivaling emperors, diseases, and economic downfall. How did Cologne manage to get through these unsafe times? Find out more in this episode. Also, we learn a little bit more about Cologne's new germanic neighbors: the Franks.
Timetable of the events that lead to the Crisis of the 3rd Century
161: Roman legion from Bonn near Cologne marches to the east of the empire to fight the Persians.
166: When the war is won and the legion returns to the Rhineland, the Antonine Plague is brought with them. Many people died. It is estimated that 10% of the population died. Many Italian communities are completely wiped out by the Plague.
173/174: Germanic tribes that want to settle in the still quite safe Roman Empire take their chance to raid and settle into Roman controlled Gaul and Germany.
197: Many years of civil war have gone by in the Empire. Cologne's important trading partner, the city of todays Lyon (latin: Lugdunum) is the place of one of the biggest battles in antiquity. 150,000 soldiers on both sides fight against each other. Rome loses a lot of manpower through these civil wars and the long lasting Antonine Plague.
211: Emperor Septimius Severus dies. His Severan dynasty seems cursed. No emperor stays long in power or dies a violent death. In this time the size and pay of the military expands drastically. This is a big financial burden for the whole empire.
235: The last Severan empire gets murdered in Mogontiacium (today's Mainz), the capital of Cologne's neighboring province of Upper Germania. The power vacuum and the inner instability of the empire starts the Crisis of the 3rd Century.
238: So-called "Barracks Emperors" come and go like every second. Local military leaders proclaim themselves as emperors of the whole empire. This leads to a Year of Six (!) Emperors in the 238. None of these contestants dies a natural death.
260: The peak of the Crisis of the 3rd Century. Roman Emperor Valerian gets captured in battle by the Persians. As a consequence the west of the Roman Empire, including Roman Germany, Gaul, Britain and Spain secede from the Empire under a Roman military leader of Postumus. Postumus and the legions on the Rhine rebell against the new emperor Gallienus. To gain control of Roman Germany, Postumus lays siege to Cologne where the emperor's son is taking refuge. The crisis is now also being felt at first hand by the people of Cologne.
Incursions by Germanic tribes
The Franks
The Alemanni
The Capture of the Roman emperor Valerian by the Persian (Parthians)
Saloninus
Gallienus
Postumus
Palmyrian Empire