Cologne is in an intermediate phase around the year 900. In the whole region of the former Frankish Middle Kingdom of Lothar the question is going around, which empire can protect it better? To which sub-kingdom of Charles the Great's former Frankish empire do people feel more attached? The West Frankish Empire, which later became France? Or to the Eastern Frankish Empire, which later becomes the Holy Roman Empire and the Kingdom of Germany?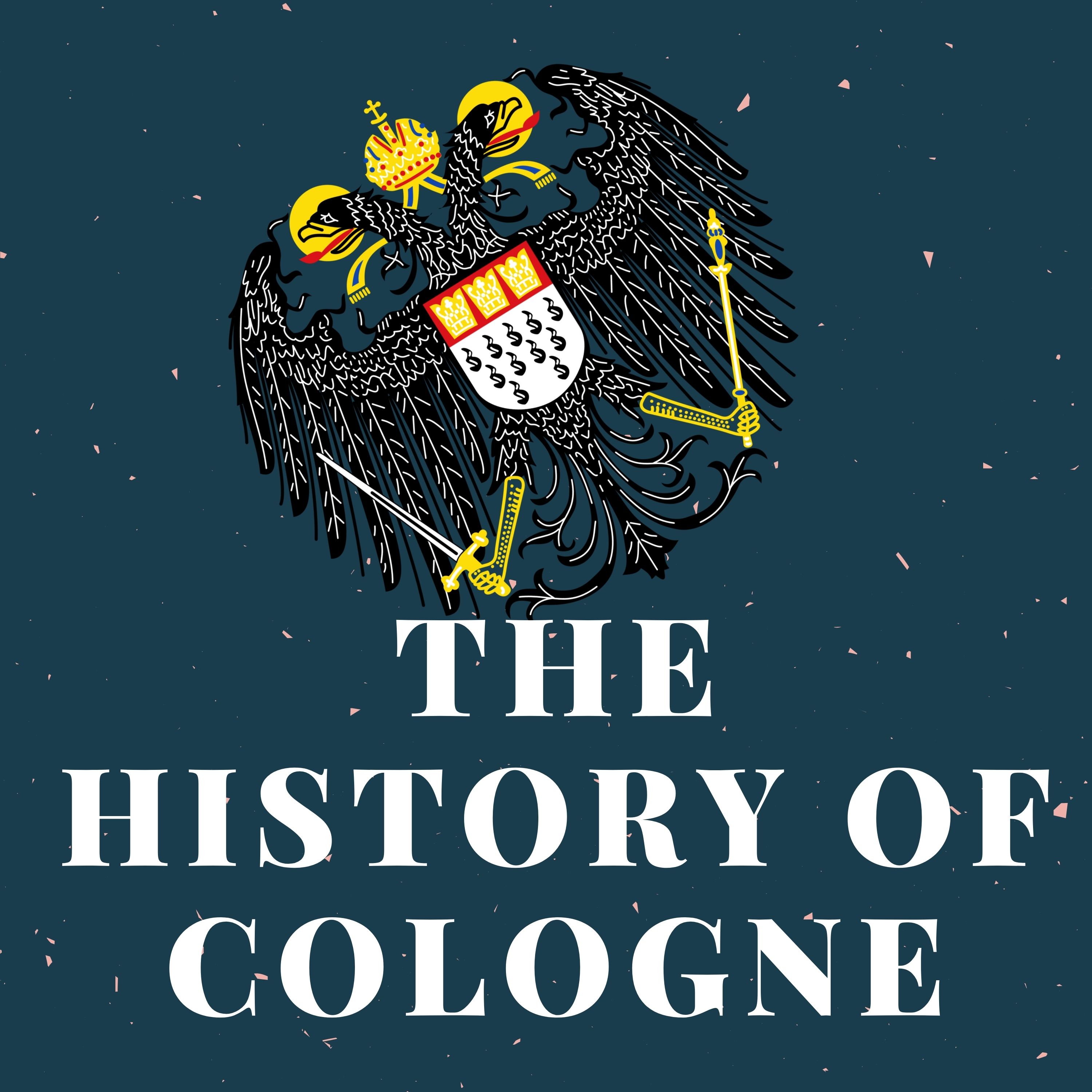 How did the young Byzantine princess Theophanu become the richest woman in Europe at only 12 years old at the end of the 10th century? And how did she become the most powerful woman in Europe at the age of 24, with far-reaching effects on European history? In this episode, we will look at her breathtaking life and, of course, at the end, what all this actually has to do with Cologne itself.
The Duchy of Lotharingia (Lorraine)
Henry I. in battle against the Hungarians (Magyars) in 933
Treaty of Bonn in 921 between East and West Francia
This is of course not a contemporary depiction but a romanticized drawing from the 19th century.
St. Maria Ablass (St. Mary Indulgence)
St. Mary Indulgence on the Cologne city map of 1571 by Arnold Mercator.
The annex of St. Mary Indulgence today is the only thing left of this once three nave basilica. It was demolished in 1808.
St. Johann Baptist (St. John Baptist)
The parish church of St. John Baptist. It is the smaller, right church next to St. Catherine (monastery church).
St. John Baptist ca. 1915, seen from the Severin street looking to the east.
The tilted church tower of St. John Baptist in 2004
St. John Baptist today
Only parts of the once early medieval church remain.
The interior of the church is designed in the typical post-war style of German church building. Remnants of the old building were integrated into the new construction.