The death of Charlemagne's son Emperor Louis the Pious starts a good old Frankish habit. Breaking up empires to equally share it to a emperor's sons. Cologne or rather the political leadership of Cologne, Archbishop Gunthar plays a key role in the middle of the 9th century.
The Frankish Empire is in turmoil. After the death of Charlemagne's only surviving son Louis the Pious the once mighty unified Frankish Empire dissolves into separate countries. In the long term two of these would be France and Germany. Cologne's Archbishop Gunthar has a major role in that Frankish double divorce drama.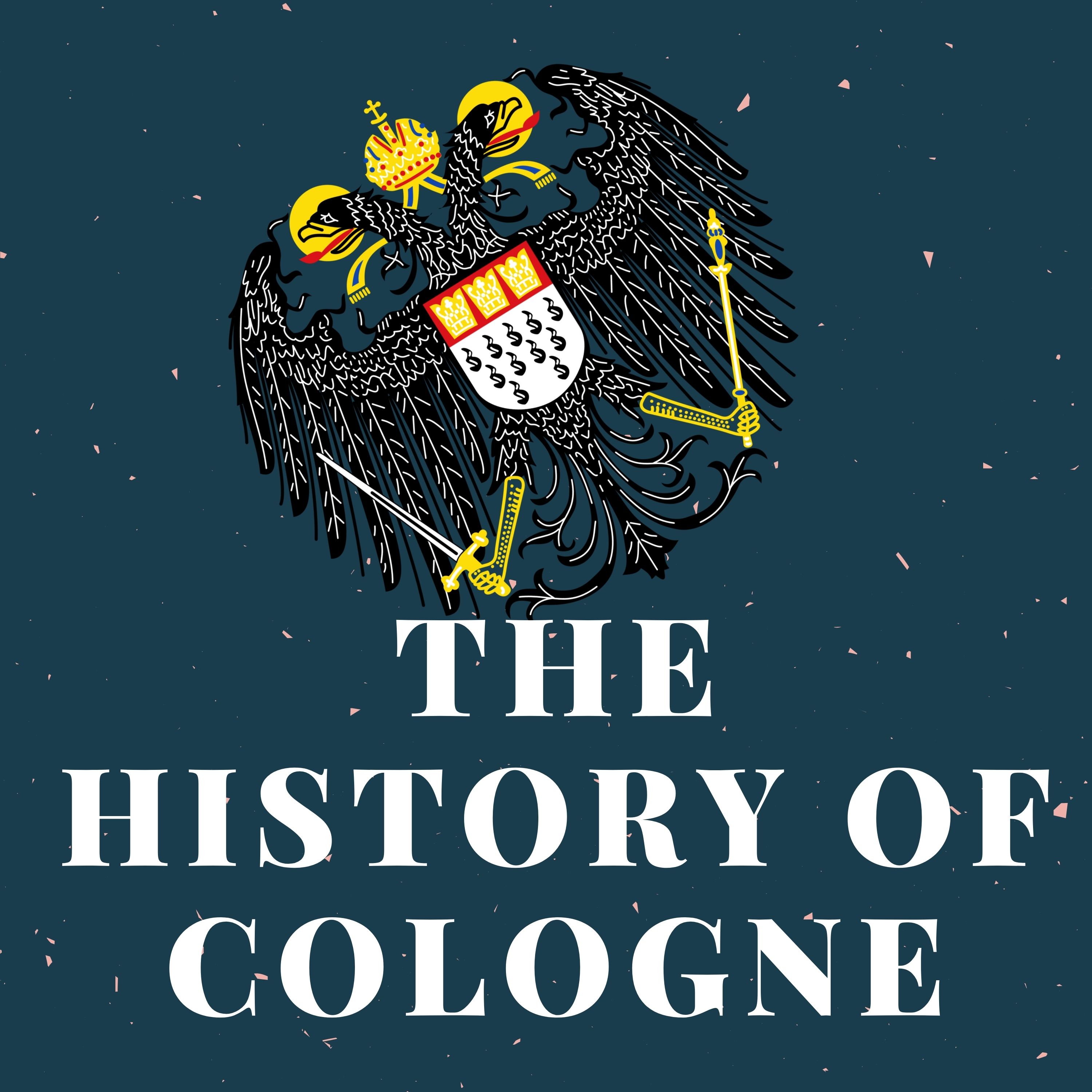 How did the young Byzantine princess Theophanu become the richest woman in Europe at only 12 years old at the end of the 10th century? And how did she become the most powerful woman in Europe at the age of 24, with far-reaching effects on European history? In this episode, we will look at her breathtaking life and, of course, at the end, what all this actually has to do with Cologne itself.
Treaty of Verdun (the divorce drama starts)
Partition of the Frankish Empire after the Treaty of Verdun 843. (yellow) Kingdom of Lothar I, (blue) Kingdom of Louis the German, (grey) Kingdom of Charles the Bald. Cologne (Köln) is in the middle of the Middle Kingdom of Louis I.
(Hatched area: Status undefined)
Treaty of Prüm 855 (the double divorce drama intesifies)
(yellow) Kingdom of Lothar II. where Cologne (Köln) is located at
(light red) Kingdom of Emperor Louis II.
(light purple) Kingdom of Charles of Provence
(light blue) Kingdom of Louis the "German"
(grey) Kingdom of Charles II the Bald
Treaty of Meerssen 870 (at the end of the divorce drama)
At the end of the Frankish double divorce drama, the Lotharingian Middle Kingdom doesn't exist anymore. (Middle Kingdom in yellow-red borders) It gets swallowed up by its neighbors on each side. The western Frankish Empire and the Eastern Frankish Empire. Later known as France and Germany.
Louis the Pious
Emperor Louis the Pious, son of Charles the Great/Charlemagne, painted in 831.
Lothar I.
Emperor Lothar I of the Frankish Middle Kingdom (843-855) in an evangeliary of Lothar I, Tours, between 849 and 851, today Bibliothèque nationale de France, Paris.
Lothar II.
Seal of King Lothar II., king of Lotharingia. (855-869)
Cologne Church Province
In the right corner is the church province of Cologne (Köln) with Lüttich (Liege, Utrecht, Münster, Minden and Osnabrück. Bremen became its own archbishopric in the late 9th century.
Where are Gunthar, Waldrada and Theutberga?
Sadly, there are no pictures or paintings of these historical, yet important figures for our episode. Most of the episode is about power politics, intrigues and power struggles. So sadly, for this companion post, there is not much that I can present you here.